No matter what you do, as long as it is on social media, some people are always ready to frustrate your life. They will do this in a way that you'll almost regret waking up that morning. If you are now a celebrity, you are automatically subscribed to their channel and it seems the only way to ward such evil people off your case is to say a word of prayer before sharing any piece of information no matter how little.
When you are a celebrity, people just feel they have the right to tell you what to or not do. Instead of a proper, constructive criticism wherever needed, some trolls will rather come for your head and call you names you never thought of answering in your entire life.
Below are Nigerian celebrities who are constantly suffering backlash on social media:
Skales:
Singer Skales is number one on the list of celebrities who get trolled. He gets attacked almost every time. It ranges from comments on how he's back to being an upcoming artist, to getting bashed for standing like an "physically challenged person".
Ubi Franklin:
Triple MG boss, Ubi Franklin who was married to Nollywood actress, Lilian Esoro is one celebrity that almost every time, suffers backlash from cyberbullies. Especially since his marriage to Lilian crashed, to many trolls, Ubi Franklin seems to no longer know how to do anything right anymore. He posts a photo, he gets bashed, he does not, he gets trashed. This has happened a lot of times that one day, he was forced to speak up as he wrote on his page:
"There are a lot of SAD pple On the Cyber space. I celebrate my wife it's a problem, I don't celebrate her it's a problem. It's 2016 make money and stop gossiping and make this money, it's very important. If you have bills to pay you won't live on the cyber space bullying others and then at the end of the year waiting for PMB to pay you 5k monthly for doing nothing. No Chill for y'all this year."
Simi:
Beautiful singer, Simi is one of the best female singers in Nigeria and everyone seem to love her style of music.  However, there is one thing she constantly gets trolled for and it's her fashion sense. Many a time, the singer was bashed by cyberbullies who call her out on every occasion for not having a good fashion sense.
Tonto Dikeh: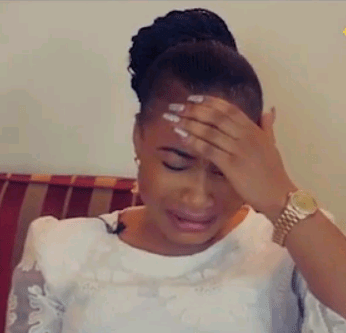 The Nollywood actress is another celebrity who has earned little respect on social media as she has been tagged as the "drama queen". Ever since her marriage to Olakunle Churchill crashed, the actress has been craving attention on social media and Nigerians seem to get infuriated by her rants on social media. Just when everyone thinks the drama has ended, Mama King pops up again with Churchill-related drama and fans don't waste time in putting her in her place.
Kcee: 
Limpopo crooner, Kcee has had his share of backlash on social media for many reasons. First, it was getting bashed for dressing like a "typical Igbo guy" to photoshopped background saga. And just when he started to get these things right as his fashion game got tighter, he messed up again by flaunting and bragging with photo of money he stole from the internet.